Just a post to spark conversation about fiberart cra
fting ideas from our November films!
Starting with Oh Brother, Where Art Thou... what about a felted version of Penny's hat?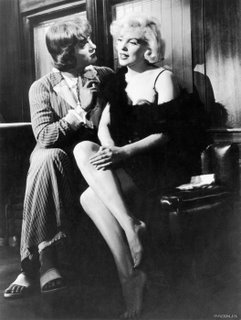 Or a frilly shawl or crocheted flower brooch for Some Like it Hot?
I'm wondering if knitting or crocheting an apron would work for Fried Green Tomatoes...